Ice N Fire Treasure Chest Scratch & WIN
Please refer to the product description for qualifying products. If item qualifies it will be sent with an official Ice N Fire †SCRATCH & WIN CARD or a slip will be included with the hidden treasure for chances at instant win prizes and a unique code to enter our sweepstakes!! Once you get your code just enter it on our Treasure Chest Page!
Examples of qualifying items are. Ring and Necklace Candles, Wax melts & Body Care products. Ice E Oils, most GreenAir Diffusers and warmers.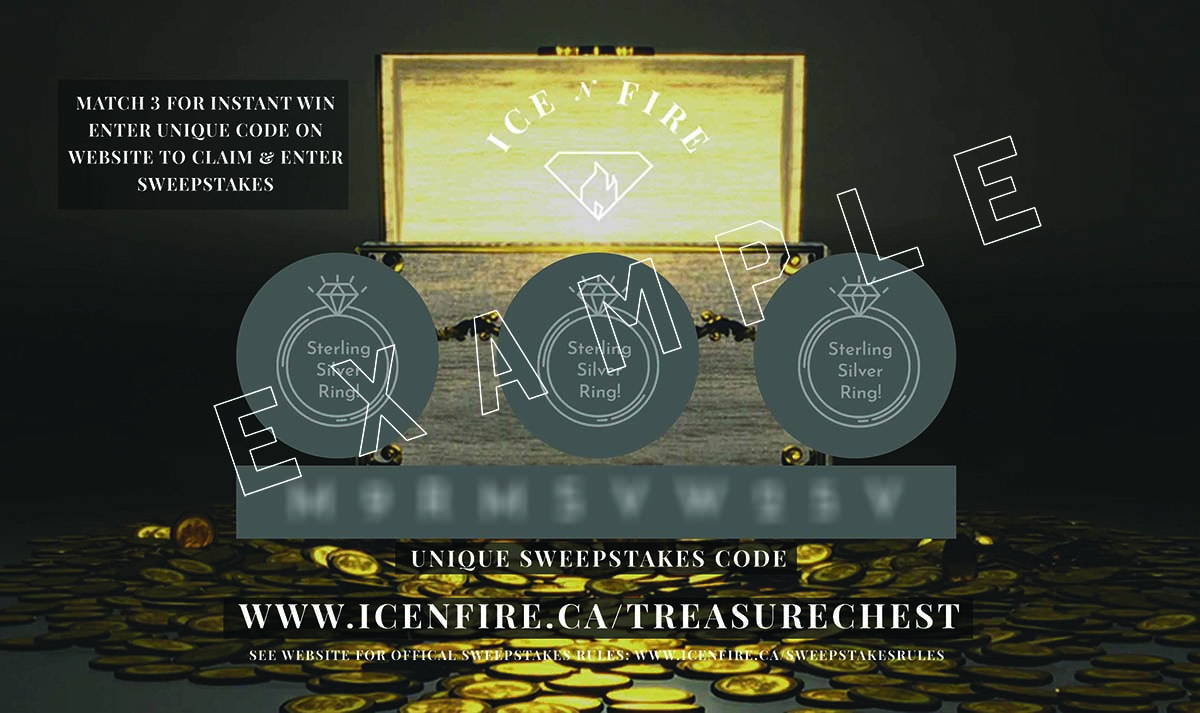 WHAT OUR CUSTOMERS ARE SAYING
What people are saying about us...
"Beautiful ring. The anticipation waiting for the wax to melt enough to reveal the tin foil was brutal... Like a kid in a candy store. The scent of the candle was amazing too" - Jamie
*Ice N Fire Sweepstakes Rules
†scratch & win cards are only included in items not already containing entry code. See product details for more information